I'll be playing no fewer than four roles in Blackadder Goes Forth Live! this month! All six episodes of the BBC classic historic comedy is brought to life with fantastical practical effects, amazing quick changes, and a laughtrack supplied by you!
It's so much fun, one night isn't big enough to hold it! Get your tickets to both parts right now!
---
On The Getaway with Paul Feig

A little while ago, the Esquire network premiered along with its new travel show, The Getaway, which I got to be a part of! Once again, I present the hard-working British redcoat that everyone seems to forget about as I meet famed silversmith and messeneger Paul Revere as well as this episode's host, TV and film director Paul Feig.
---
America's War on Terry

My latest RPG, America's War on Terry is now available for public consumption. Delve into the deepest depths of Boston and guide two hapless friends on their run away from the law and toward the truth. Frenetic battles, choices with multiple consequences, and a flavorful script makes this an hour-long adventure you'll want to play more than once!

Download for Windows here!
Watch the Let's Play here!
---
Talking Heads

Plexxi, a networking solution group, requested the talking heads of me and many others to show how well than can keep you (yes, you!) and your office connected. Check out the front page right here. That's me in the upper right!
---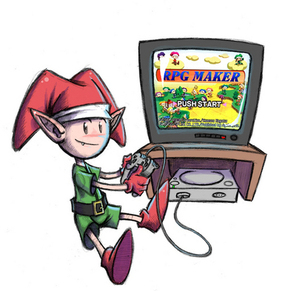 Making and playing games
Recently, I was interviewed by Erik Novak on Pavcast, the official podcast of the RPG Maker Pavilion to discuss many video game related things such as the creative process, developers in Boston and Chicago, the dawn of CD quality audio, and my soon to be released game America's War on Terry. Enjoy it, won't you?
---
Home Invasion
This summer, I be appeared in Theatre on Fire's Party Time!
As part of their Home Invasion program, Party Time was performed in homes all over the Boston area, including my own. All partook of drinks, eats, and company while enjoying the demented tension of a Pinter play!
Enjoy this Metro piece, in which you can see my house!
You can also see, below, me as Jimmy at the end of the play! (It's the end, so, spoilers)
---
The Sacred Cod
Recently, I recorded a solo episode of my podcast History Lessons with Caleb, Mike, and Terry all about the Sacred Cod of the Massachusetts State House.
It's 13 minutes of informative fun!
 [Download the whole thing here.]
---
Terry on The Today Show
Having served with the First Brigade, I was honored with the opportunity to represent The Freedom Trail Foundation on The Today Show on live, national television.
Incidentally, Matt Lauer seems like a cool guy, and looks good in a fedora, but, man, I bet he is tired 100 percent of the time.
---
One-Minute Play Festival
If you never got the chance to see it, the Second Annual Boston One-Minute Play Festival was streamed live and recorded!
My clump of 10 plays starts at around 01:31:00.
And at 01:57:30, one of the playwrights proposes to his partner on stage. It's magical!
---
Battle for Christmas Future
If you have the time, please enjoy this personal project of mine. It's a 20-minute RPG that I made for my roommates for Christmas. You can play it on your PC, or watch the whole thing right here!